STRIVE'S 7TH ANNUAL WOMEN'S EMPOWERMENT LUNCHEON
Our 7th Annual Women's Empowerment Luncheon on Friday, April 26th, 2019 at The Metropolitan Club was a rousing success! Thank you to honorees Lisa Grennon and Judy McElnea, graduate speakers Vanessa O'Neil and DeAsia Zellner, and everyone who came together to support this important and inspiring event.
Click HERE to see event highlights or HERE to watch the full event!
See photos from the event below.
Managing Director, Bank of America Merrill Lynch
As a woman working for the past 27-years in a historically male-dominated industry, Lisa is being honored for championing women through recruitment, mentorship and leading by example. Her support of women's equity demonstrates her unflagging dedication to live by her core values and to make a meaningful contribution to our world. Her kindness, humility and integrity distinguish her as an exemplary role model for women everywhere.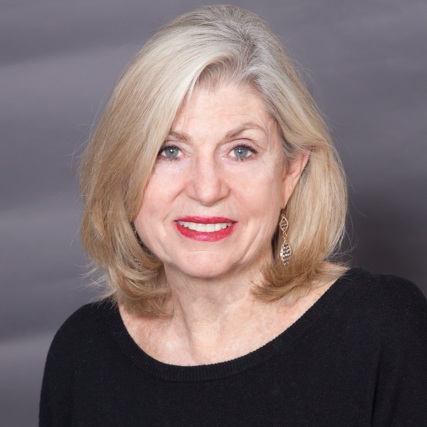 Partner, The Jeffrey Group
As Vice Chair of the STRIVE Board and Board member for over 14 years, Judy McElnea has passionately championed STRIVE and its mission of helping people permanently lift themselves and their families out of poverty. Seven years ago Judy initiated the Women's Empowerment Luncheon as a way to focus on the unique needs of the women who come to STRIVE seeking a better life. Her commitment encouraging women to celebrate their potential and to fight for the recognition they deserve earns her our appreciation and the 2019 Women's Empowerment Award.
STRIVE'S Women's Empowerment Initiative
STRIVE's Women's Empowerment Initiative addresses the unique needs of women who are in challenging circumstances but are determined to transform their lives. Through STRIVE's combination of job training and supportive services, they are able to obtain employment to provide for their children, secure stable housing, and gain confidence in their future.
Many women face high barriers to employment, struggling with additional gender-related family and workplace issues as they face poverty, homelessness, insufficient skills training, domestic violence, and long-term unemployment. But empowering women with the opportunities and resources they need gives them the ability not only to provide for themselves, but to set into motion long-term benefits for their families and communities. Once a woman is securely placed in a living wage job, her housing becomes more stable, her children perform better in school, and her family's health improves. Your support of the Women's Empowerment Initiative activates these powerful forces.